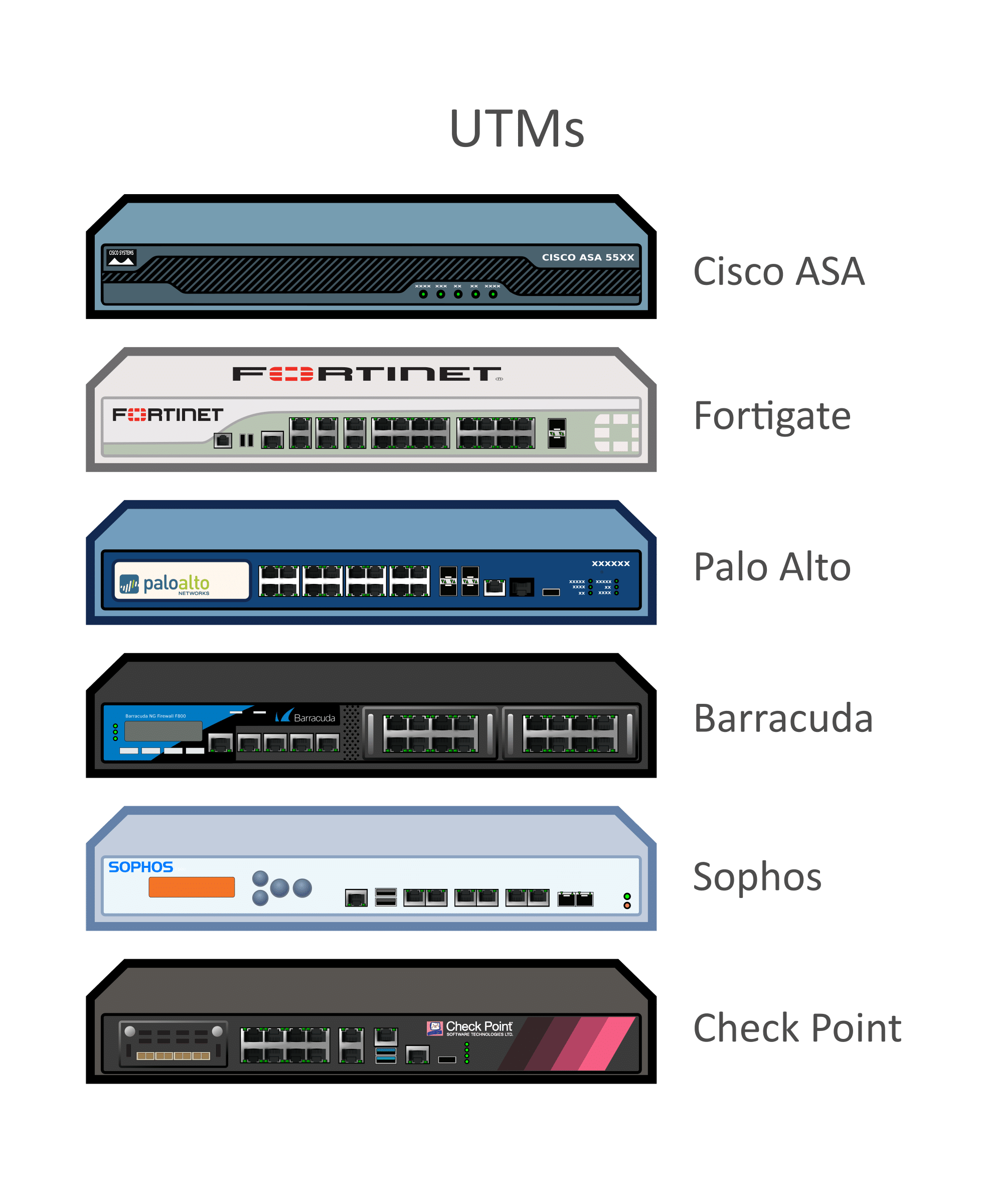 Security solutions at IT Monteur is aimed to protect your business from hackers attack and other Internet threats. We aim at running your business smooth without any worry about securing your data. IT Monteur a Firewall Company in Delhi India, provides firewall software and hardware firewall to protect your data from any mallacious attacks and unexpected crises.
Firewall Software and Hardware Firewall solutions are both designed to block unauthorized access to computers in your network. A firewall software program is installed on each individual PC it's meant to protect. To safeguard all your company's computers, however, each one must have a software firewall installed. This can become expensive and difficult to maintain and support. But, a hardware-based firewall is easier to maintain and administer than individual software firewalls. It protect all the computers on your network.
Our firewall security solutions is Combined network and physical security for a more comprehensive approach that meets your needs and that allows you to add integrated protection from hackers, spam, malicious websites, identity theft.
we provide secure access to enable workers at home, at remote sites, or traveling to connect to your business safely and securely Secure storage that gives you the flexible capacity to protect and back up data, video, and images and also provide Physical protection to guard your business and your employees from theft, vandalism, and unlawful access.
Our firewall security solutions Key features:
Standard firewall capabilities: Packet filtering, network address translation (NAT), stateful protocol inspection, Virtual Private Networking
Integrated Network Intrusion Prevention (IPS)
Application Awareness and Control
Additional Intelligence: Directory integration to tie security policies to users and groups; cloud-based reputation services to stop traffic from dangerous sources
Real-time and historical visibility into user, network, and security activity
We are also providing UTM ( Unified threat management ) Firewall Solutions for SMB & Enterprices
Firewalls, both hardware and software, protect computers from hackers and other online threats by blocking dangerous pieces of data from reaching the system. While hardware firewalls offer network-wide protection from external threats, software firewalls installed on individual computers can more closely inspect data, and can block specific programs from even sending data to the Internet. On networks with high security concerns, combining both kinds of firewalls provides a more complete safety net.
We are providing UTM ( Unified threat management ) Firewall Solutions for SMB & Enterprices
Anugul Balangir Balasore Baleswar Baragarh Bargarh Baudh Bhadrak Boudh Buy Renew Watchguard Firewall in Bhubaneswar Cuttack Debagarh Deogarh Dhenkanal Firewall Bhubaneswar Firewall in Bhubaneswar Firewall Support in Bhubaneswar Gajapati Ganjam Hardware Firewall in Bhubaneswar Jagatsinghapur Jajapur Jajpur Jharsuguda Kalahandi Kandhamal Kendrapara Kendujhar Keonjhar Khordha Koraput Malkangiri Mayurbhanj Nabarangpur Nayagarh Nuapada odisha Orissa Puri Rayagada Sambalpur Sonepur Subarnapur Sundargarh Watchguard Firewall Bhubaneswar
Please Contact us for all type of Cyberoam Firewall , Quick Heal Terminator , Sonicwall , NetGenie , Juniper , Gajshield , Checkpoint , Websense , Bluecoat , Barracuda , Cisco Firewall, Watch Guard Firewall, Fortigate Firewall security solutions in Bhubaneswar. We provide support for setup of Virtual Private Network ( VPN ), Branch Office VPN and VPN Management Services in Bhubaneswar .
Cisco Firewall, Watch Guard Firewall, Fortigate Firewall, Firewall companies in India, Firewall company India, firewall installation company in delhi, firewall solutions, hardware based firewall provider, network firewall India , Firewall Company in Bhubaneswar
IT Monteur is a Network Security Service Provider Company in India Providing Cyberoam Firewall in New Delhi, India. Firewall Security Services Provider in India, Firewall Provider in India, Firewall Security Solutions Provider India, Firewall Support Provider, Firewall Setup Configuration & implematetion Company in India, Firewall Security Solution in India, Computer Firewall Security, Firewall Security Firewall Companyin Bhubaneswar